Hi All,
Halloween is just around the corner and I felt this year, I'd work on something that had always fascinated me since I was a little girl...Mythical creatures of the Philippines.  
The different dialects of our country has many stories and numerous mythical creatures that have been told and passed on down from generation to generation.  However, due to time restrictions, I focused on four of my favorite creatures:  Tik-Tik, Kapre, Manananggal and Multo.
Many Filipinos, especially if you're from the province, are very superstitious.  As a child living in the PI during the 80s, adults enjoyed sharing their tales of the Tik-Tik, Multo, or the different types of aswangs to me and all my cousins.  They scared the hell out of us, but at the same time, they reminded us that there's always a moral to each story:  If you're good and respectful to others, then you should be free from a visit from these scary, evil creatures.
Try Googling "Tik-Tik", "Aswang", or the names of any of these evil beings online... What do you think?  Scary as hell, right?  Those images were EXACTLY what I had always imagined as a child.  
For my illustrations, I wanted to create something dark, frightening, yet whimsical at the same time.  I wanted the look to still merry well with the designs in my shop.  I was strongly inspired by the amazing artist, Don Kenn, who drew the most wicked sketches of nightmares and monsters on small POST-IT notes!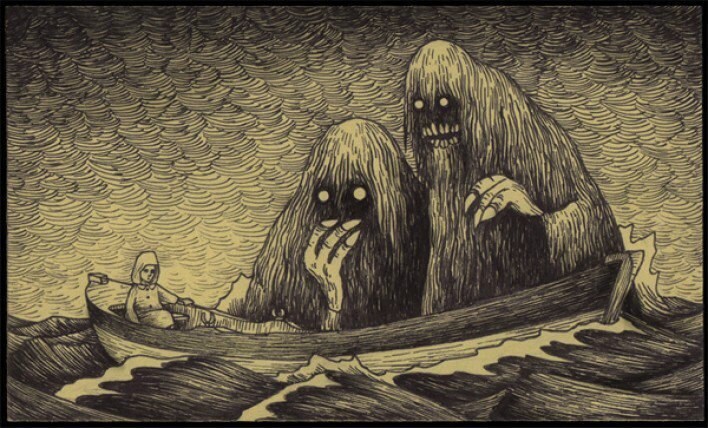 by Don Kenn
Each piece I worked on was originally sketched on paper and then digitally finalized in Photoshop.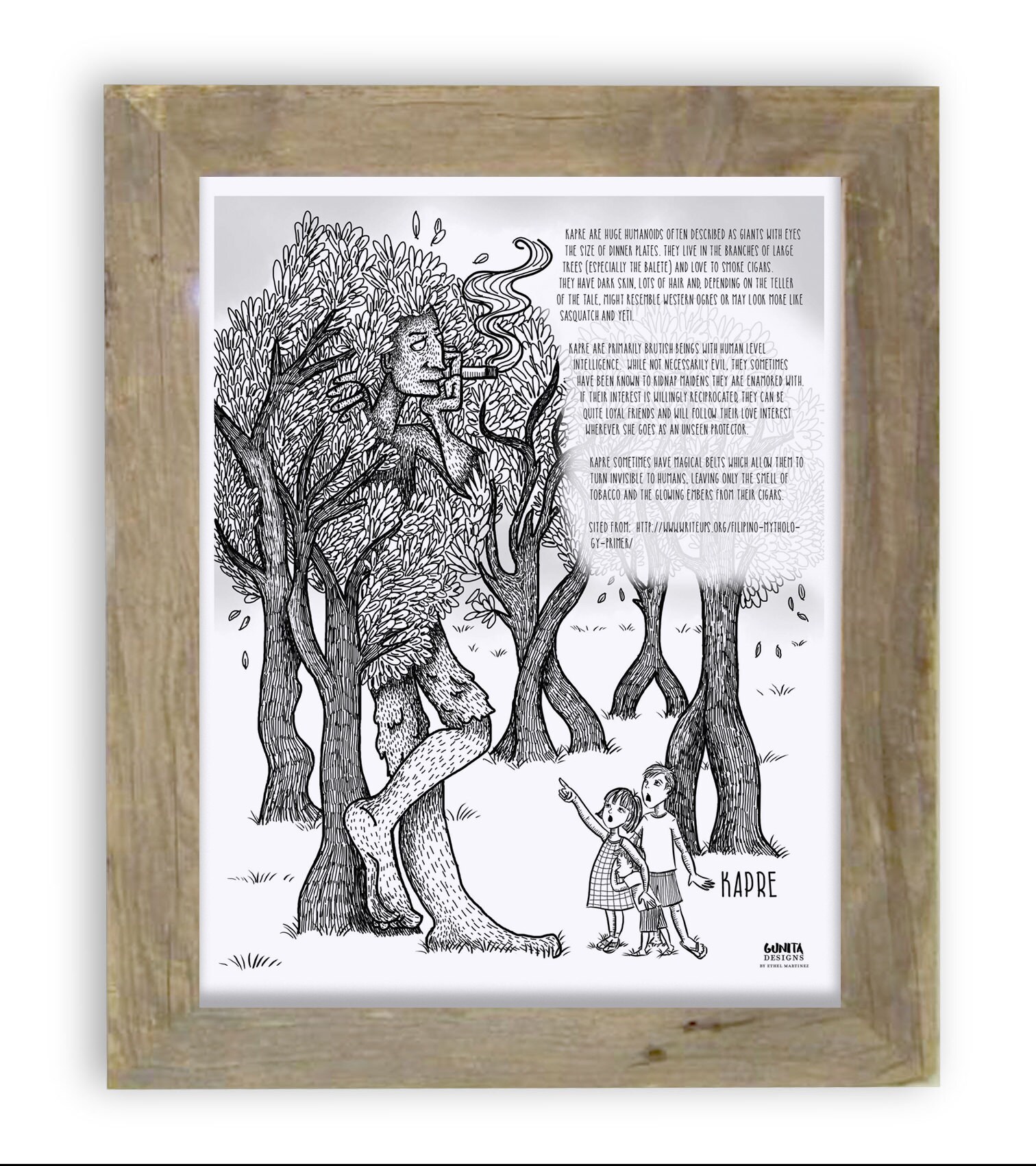 Kapre by Ethel Martinez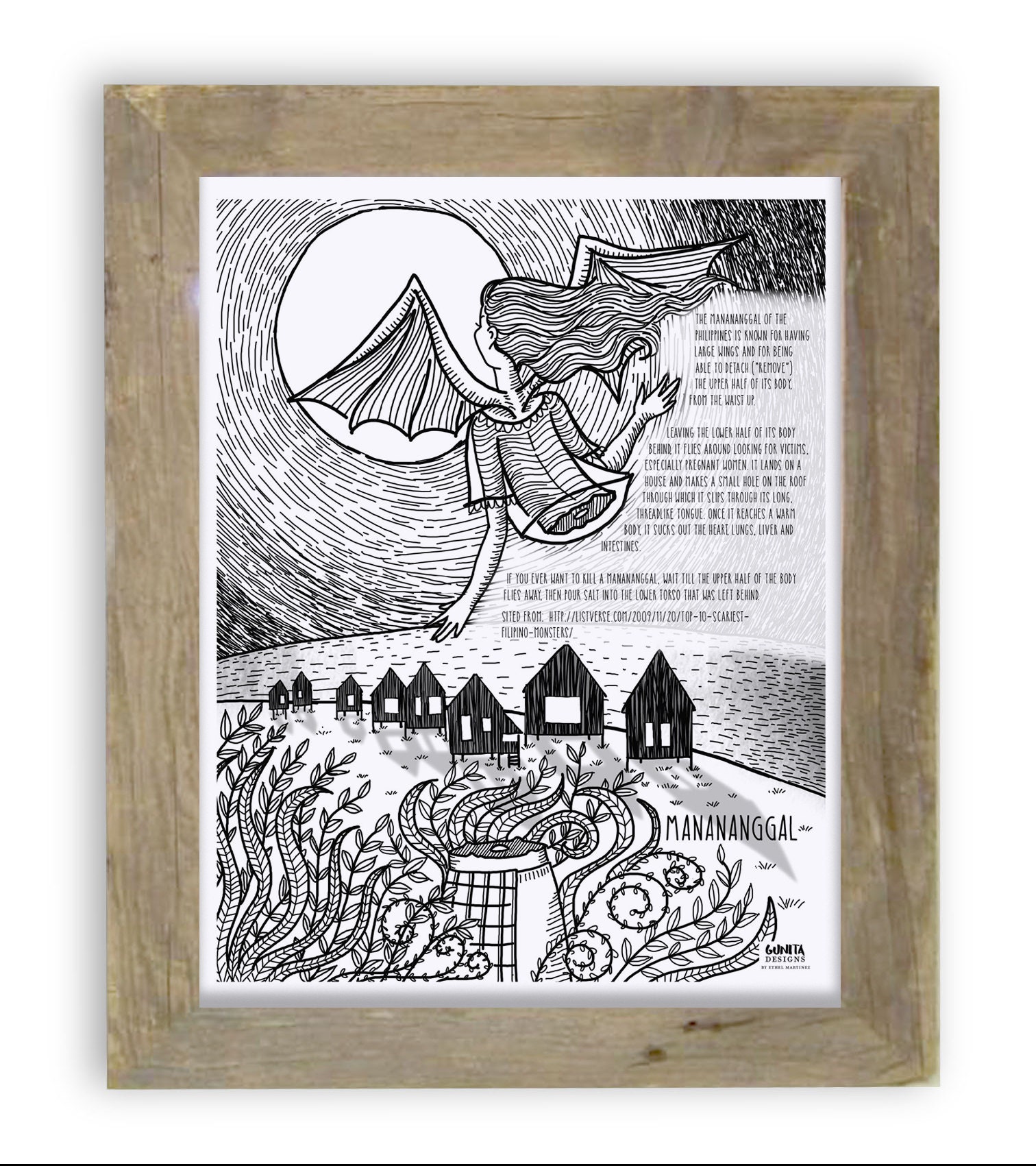 Manananggal by Ethel Martinez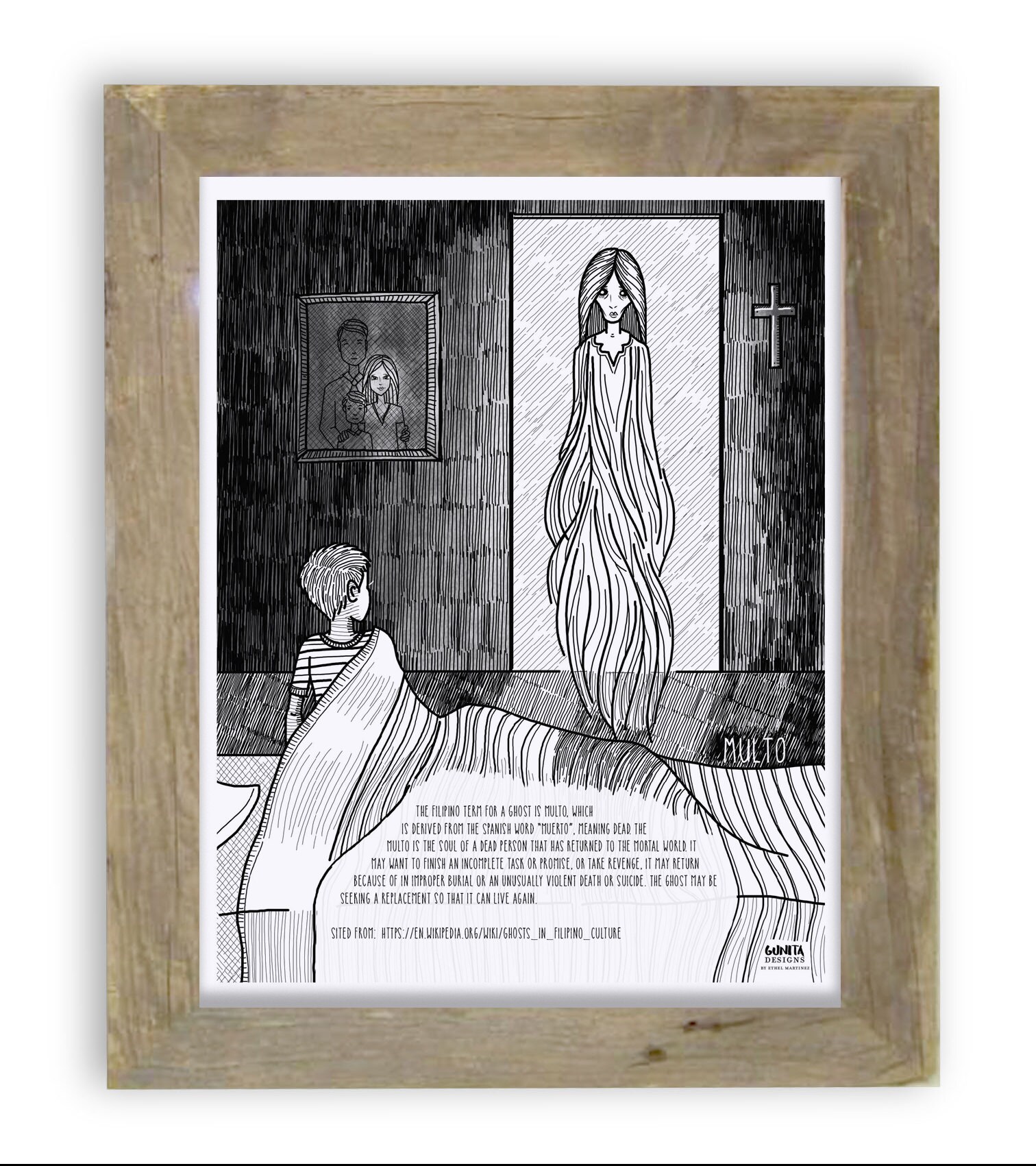 Multo by Ethel Martinez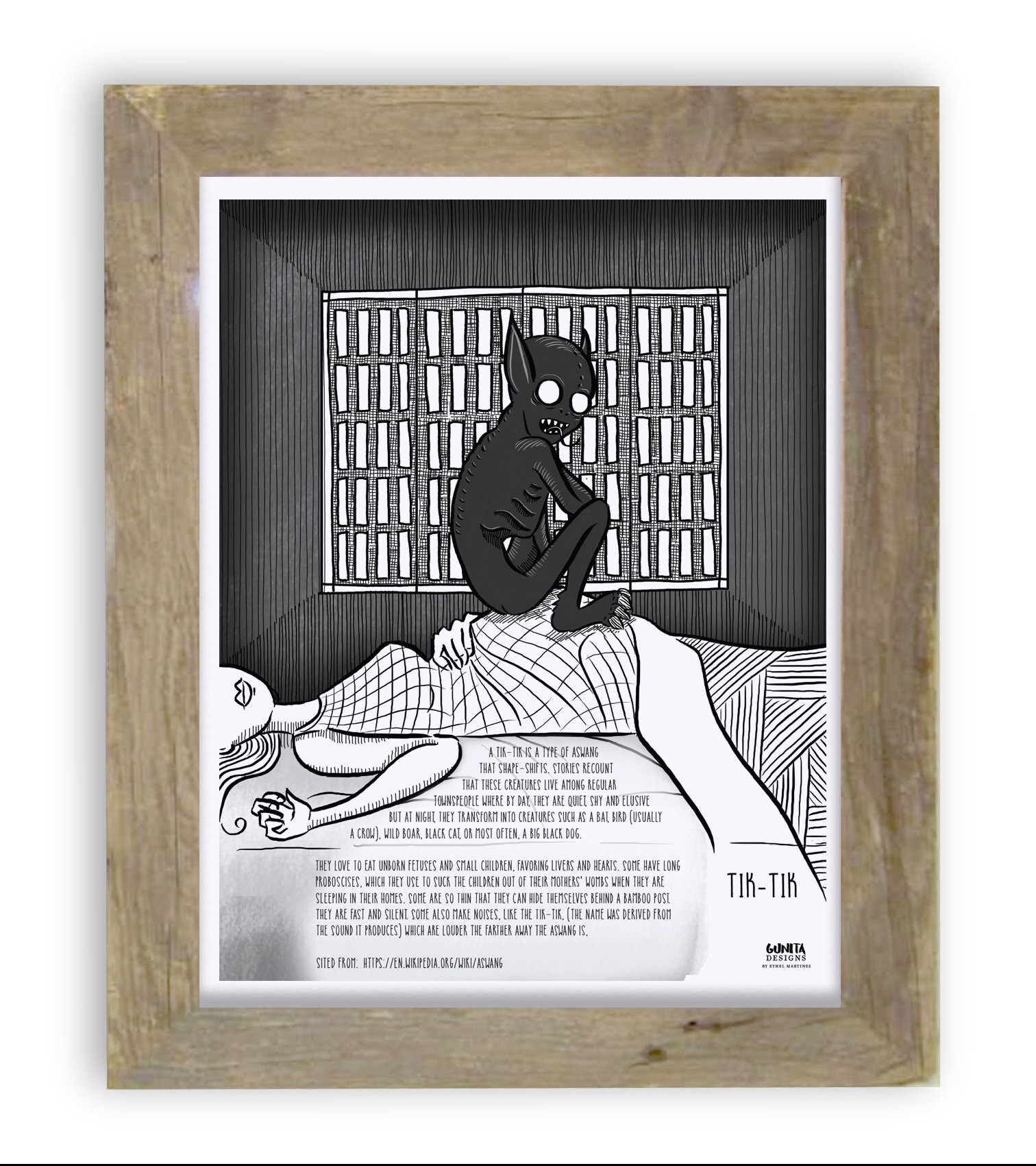 Tik-Tik by Ethel Martinez
Of the four pieces, I'd say Tik-Tik is my favorite one.  It has that Gollum (LOTR's) look to him.  This creature is commonly known to eat the fetus of pregnant women.  I know, it's morbid!!  But rather than literally having him do it, I wanted to set the scene as if he were moments from opening the pregnant woman up...as if he were caught in the act. 
Anyway, I hope you all enjoyed these pieces as much as I enjoyed creating them.  
I'm currently selling these for:
$8.00 - Request a Free digital download  (300dp and 5.5x7")
$10.00 - 5.5x7" Printed on Archival Paper, which ensures lasting colors and won't fade over time.
$13.00 - 8.5x11" Printed on Archival Paper, which ensures lasting colors and won't fade over time.
$39.00 - 8.5x11"  All four prints on Archival Paper
Have a good one and please kindly share this blog/items through social media by copying and pasting this link:  https://www.gunitadesigns.com/post/189490956165/new-halloween-prints-series-of-4.  
If you enjoyed what you read, feel free to comment, please.
Maraming Salamat,
Ethel Martinez